Written by Michael Alperstein | 26 November 2011

Starts:

Oakland D/ST: at home to Caleb Hanie and the Bears? Yes thank you, I think I will take some of that.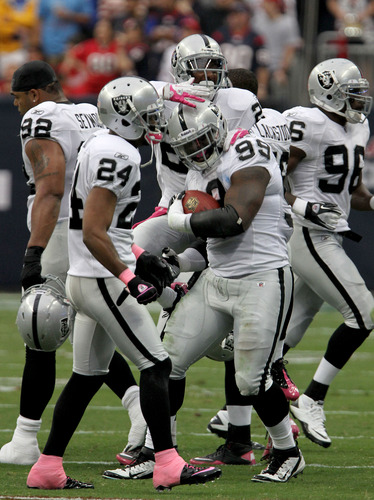 Beanie Wells, RB, Arizona Cardinals: Opponents run on the Rams. A lot (32nd against the run).

Ben Tate, RB, Houston Texans: You don't really think they're going to let the Leinart throw, do you?

Kevin Boss, TE, Oakland Raiders: The Bears give up a whopping 100 receiving yards per game to TE's.



DeSean Jackson, WR, Philadelphia Eagles: Even Vince Young is good enough to torch these Patriot no-names (32nd against WR's).

Philip Rivers, QB, San Diego Chargers: This is the weekend Rivers bounces back folks. Must-win game, and he should find his targets against this Broncos secondary.



Matt Ryan, QB, Atlanta Falcons: Even if Julio Jones doesn't play, I can't see Ryan not feasting on this Vikings D.

Brandon Lloyd, WR, St Louis Rams: The Cardinals give up the 8th most fantasy points against WR's.

Cedric Benson, RB, Cincinnati Bengals: The Browns give up nearly 18 points per game against opposing RB's.
Follow us on twitter and facebook to keep informed