Written by Andre Purtell | 19 February 2012

The NBA All-Star break is upon us, which for fantasy owners it means a short week (no games on the weekend from a fantasy perspective), hence it will be critical to use all of your available add/drops. Here are a few options to consider (based on ownership of less than 50%):



Markieff Morris, Phoenix Suns: Has provided a real lift off the bench for the Suns latelt to the tune of 10.3 points, 14. Rebouns, 1.6 blocks and 1.3 steals over his past 8 games.

Zaza Pachulia, Atlanta Hawks: Quitely been achiving for the Hawks with an average of 8.1 points, 8.4 rebounds, 2.1 steals and a block over his past 7 games.



Corey Brewer, Denver Nuggets: Injuries have helped Corey get back on the fantasy map. Past 4 games he has averaged 15.8 points, 5.5 rebounds, 2.2 steals and 1.5 threes.

Gustavo Ayon, New Orleans Hornets: Another who has benefited from injuries. Over his past 6 games, Gustavo gas averaged 8.3 points, 8.5 rebounds, 1.5 steals and a block.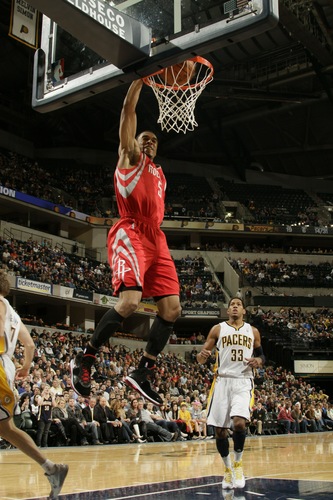 Courtney Lee, Houston Rockets: With Kevin Martin going MIA in games lately, Courtney has seen his minutes elevate, and thus so has his production. Over his past 7 games he has responded with 11.3 points, 3.1 rebounds, 1.1 steals and 1.9 threes.

Mike Dunleavy, Milwaukee Bucks: Has seen his minutes increase as a result of injuries and he hasn't disappointed off the bench with an average of 11.9 points, 4.1 rebounds and 1.7 threes over his past 7 games.
For more advice, follow us on twitter and 'like' us on facebook to keep informed